From ancient times until now, eyelashes have been a very popular beauty accessory for women. But in recent years, the trend of resuming eyelashes is very interesting and loved by everyone. Therefore, the lash supplies market has also become competitive and challenging. How to choose a quality, good price, reputable guarantee eyelash extensions supplies? What do the eyelash extensions supplies include? All will be shared by us in the most detailed and accurate way in this article. Hope to help you properly understand lash supplies and choose the best eyelash extension supplies today.
What are lash supplies?
Lash supplies are simply understood as eyelash extensions. These include a lot of different things such as: eyelash extensions, glue, tweezers, …  All to create beautiful, artistic eyelash extensions that are very similar to your real lashes.
Today, eyelash extensions are considered one of the indispensable beauty materials for women. Thanks to the presence of these products, the beauty industry has become diversified and developed, creating beautiful attractive eyes, soaring eyelashes without spending too much time.
Because of understanding the importance and necessity of eyelash extensions and beauty, today (lash supplies) eyelash extension tools, information related to eyelash extension techniques is more and more interesting.
What do the lash supplies include?
Lash supplies is a phrase that refers to all tools related to eyelash extensions. So, what do lash supplies include? Lash supplies include many different materials such as: Lash extensions, Glue, Tweezers, Mascara wands and brushes, lash removal glue, tool wash, after lash extension care products, …. In general, lash supplies include all materials to serve eyelash extensions and create high-end, high-quality eyelashes. Specific information includes:
The most popular lash extensions at every lash extension supplies store
To serve the increasing needs of users, the current market has many different types of eyelash extensions. Each type will have its own cost as well as characteristics. Some of the most popular eyelash extensions at eyelash extension stores include:
The most common eyelash extensions types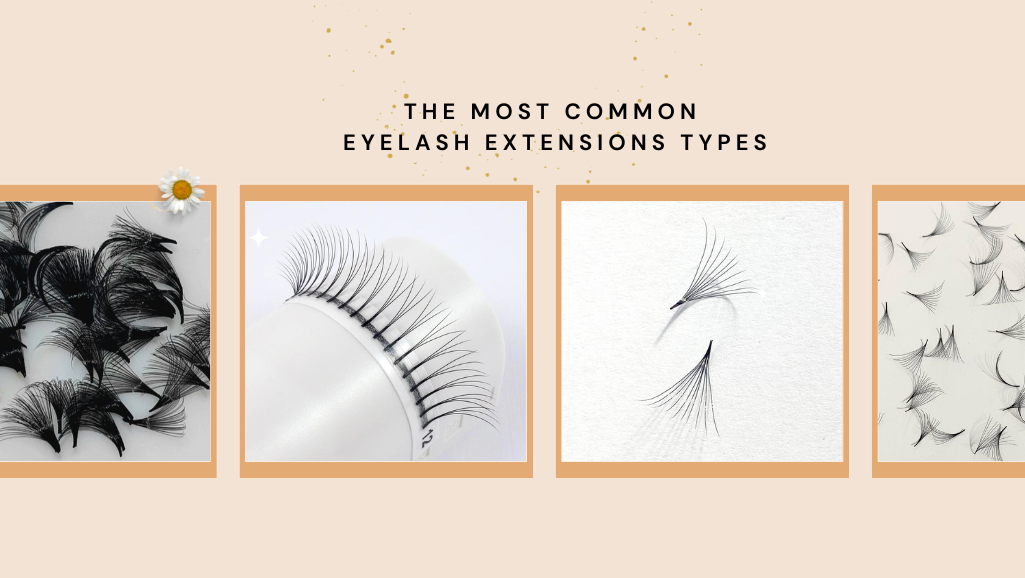 Natural eyelashes
Natural eyelashes are eyelashes made from hair. They are quite soft, very natural due to the eyelashes and hair having the same characteristics. This is the type of eyelash that gets the most love from the customers.
Eyelashes from mink hair
Eyelashes from mink hair: Mink hair is also considered a favorite material for eyelashes. They are quite soft, glossy and have a natural droop, so they are also very important to choose.
Eyelashes made from synthetic materials
Eyelashes from synthetic materials: Eyelashes from synthetic fibers are cheap, so they are also chosen by many people, especially for those who need models, students. However, these eyelashes are not durable, drooping and glossy are poor, so there is no natural beauty.
Silk eyelashes
Silk eyelashes: Recently, a type of eyelash that is also loved and used quite a lot is eyelashes made from high-quality silk. They are trimmed evenly to give a beautiful shine, have a high charm and naturalness, and few people can distinguish when looking at it. Therefore, eyelash extensions from silk are quite popular in the market.
Top 11 eyelash extensions for professional eyelash technicians
Eyelash extension kits have quite a few different items. Therefore, to become a professional eyelash technician or an eyelash artist you need to prepare a full range of eyelash extension tools. The must-have eyelash extensions for professional eyelash artists include 11 details, specifically as follows:
Eyelashes (eyelash extensions)
One of the most important tools is eyelash extensions. This is the prerequisite eyelash extension material that affects the quality of the process of making your eyelash extensions. Therefore, it is necessary to find out carefully the reputable eyelash extension supplies to get yourself the best quality eyelash extension products.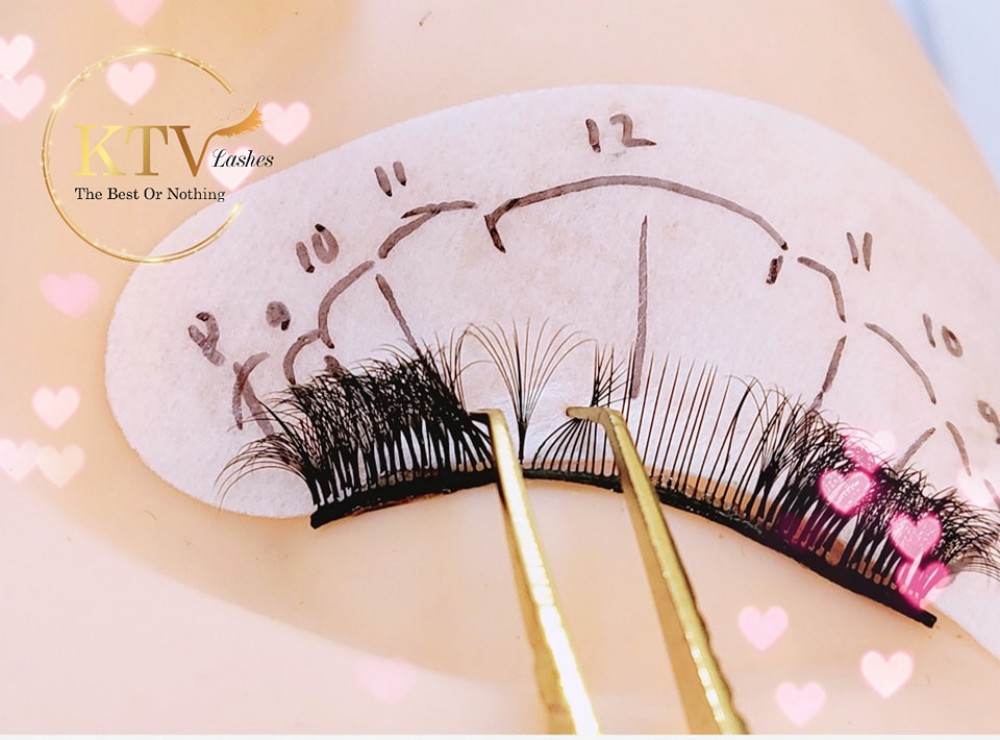 Tweezers eyelash extensions
For a professional eyelash extension kit, there will be 3 different types of tweezers to serve each stage of the specific eyelash extension process including: specialized eyelash tweezers, classic lash tweezers, volume lash tweezers. Each type of tweezers has its own characteristics suitable for each specific action, so you need to learn how to use these types of eyelash extension tweezers to be able to best apply them in the eyelash extension process.
The glue used to glue eyelashes is a special glue that is strong enough to use and safe enough to avoid affecting the user's vision.
Specialized wax or gel used to remove eyelashes
It is also an important tool for eyelash extensions. Specialized wax or gel is used to remove eyelashes damaged during the eyelash extensions process or remove previously connected lashes. Thanks to wax or gel, removing eyelash extensions or eyelashes becomes gentle, safe, fast and painless.
Silk tape, lower lash patch
Patches, duct tape are items used to fix the lower lashes during eyelash extensions.
Specialized water in cleaning eyelash extensions
Specialized water is necessary to ensure the hygiene of eyelash extensions before and after the eyelash extension process. The benefits of this water are to eliminate bacteria, agents that are at risk of harming the user's skin and eyes.
Specialized toothpicks remove eyelashes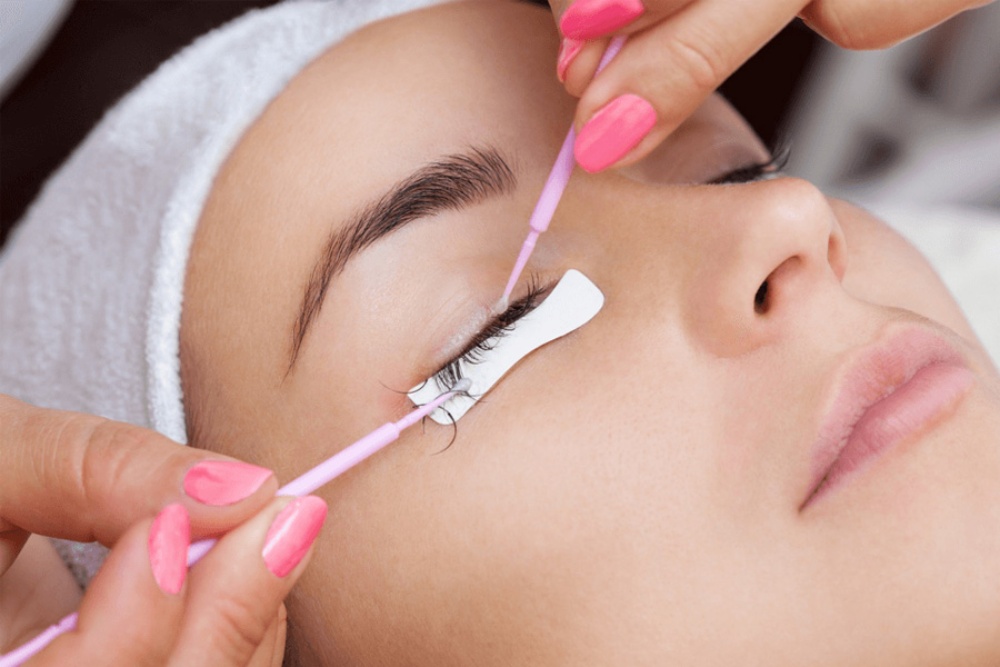 Eyelash brushes are used before and after eyelash extensions to help shape and help the eyelashes be more even and beautiful.
Eyelash lights and glasses
Eyelash lights and glasses help provide enough light to make eyelash extensions easier and more accurate.
If you are a professional eyelash extensionist, you should buy a fan to dry the glue in the eyelash extensions process. Therefore, it helps save time and improve the efficiency of eyelash extensions.
Eyelash extension tool tray/box
An eyelash extension tray/box is a tool that helps you keep your eyelash extensions organized, better protect, increase the efficiency and durability of your products.
Guide to building an Eyelash Extension Kit for beginners
If you are a rookie in the beauty industry, especially the eyelash extension industry, then start building an important eyelash extension kit. You need to pocket a few small notes: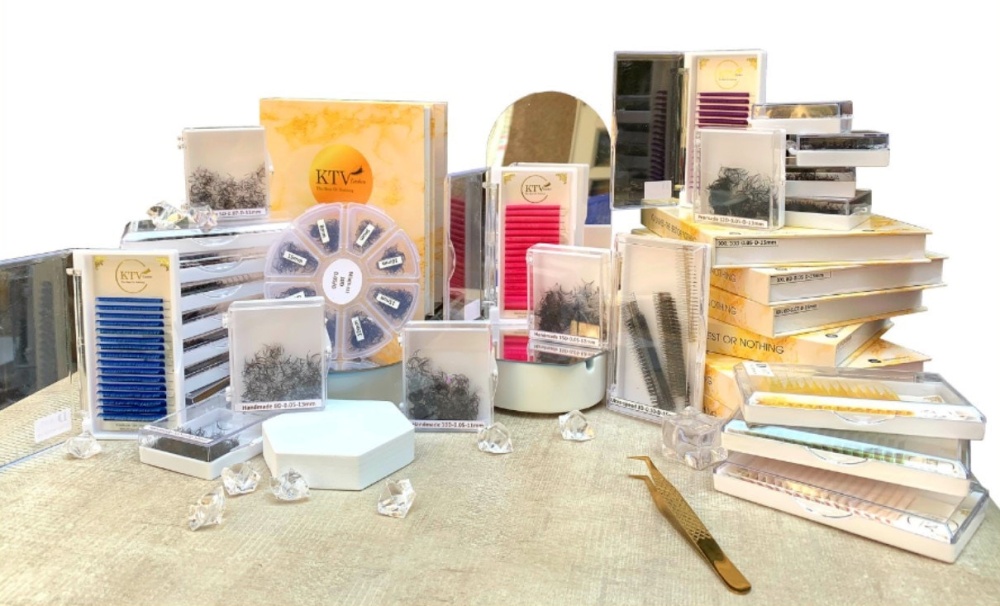 Choose the right thickness, length and material of eyelash extensions. If you are beginners, you can choose a cheap one to practice your skills to avoid waste.
Choose to buy all 11 types of eyelash extensions mentioned above (you can skip the eyelash dryer if you do not have conditions). You need to carefully read each feature of each type of tool to be able to apply it most accurately
Choose  reputable eyelash extension supplies to ensure all purchased eyelash extensions are durable and beautiful over time.
Refer to market prices when purchasing eyelash extensions. Listen to advice from eyelash extensions experts or professional eyelash extensions to ensure you have the best choice for you, avoiding waste.
The most current reputable and best quality eyelash extensions supplies
As demand increased, eyelash extensions supplies also became diversified. However, to ensure quality as well as reasonable price for each product, you need to choose a reputable supplier. So what is the worthy choice for your reference, let's take a look at the best eyelash extension supplies below:
Which are the best eyelash extensions supplies to choose?
Currently, brands of eyelash extensions on the market are quite diverse. Units always bring to the market a lot of abundant choices. Therefore, to ensure the durability and safety of your eyelash extensions, we recommend that you choose to buy eyelash extensions from famous brands.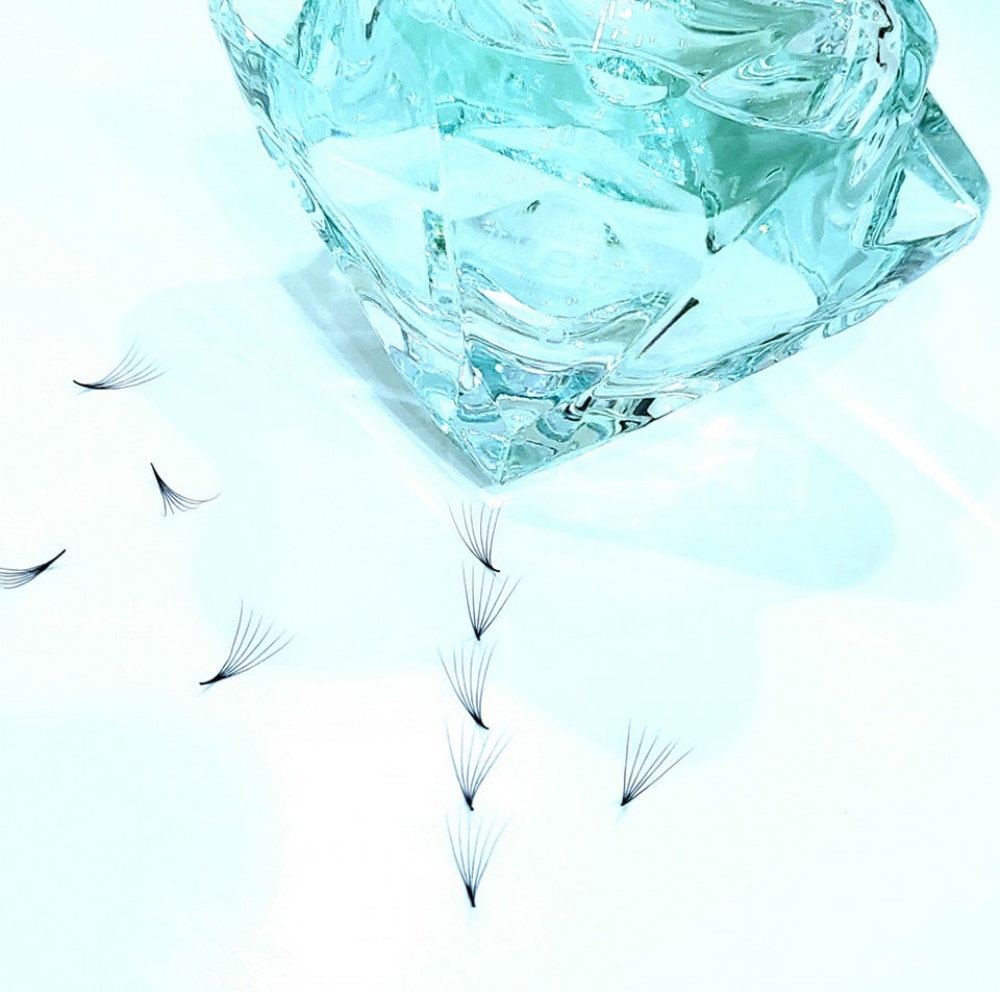 The fame and credibility of the brand will help you get beautiful, durable and safe eyelash extensions. Some of the most appreciated names that you can refer to choose to buy eyelash extensions such as:
Xtreme lashes
Bella Lash
The Lash Professional
Nova Lash
Lash Affair
Glad Lash
Borboleta Beauty
Lash Savvy
Lavish Lashes
KTV Lashes
These are all famous brands that are highly appreciated for their credibility and quality in the market. They come from the US, Japan, Korea, Vietnam, … are all countries with modern, safe and affordable false eyelash production techniques, so you can refer to them.
Vietnam's leading eyelash extension supplies
The current eyelash extensions are  quite popular for women. They are not only interested in those who are working in the field of beauty care but also the women can buy to beautify their own eyes when needed. Therefore, it is not difficult to understand that the Vietnamese market is increasingly competitive eyelash extension supplies. Not only producing eyelash extensions supplied domestically, but also suppliers also export abroad, because of their low price, good quality, safety and reliability, eyelash extension supplies are very popular in the world. So what are the names of reputable eyelash supplies from Vietnam? Let's take a look at the following prominent brands: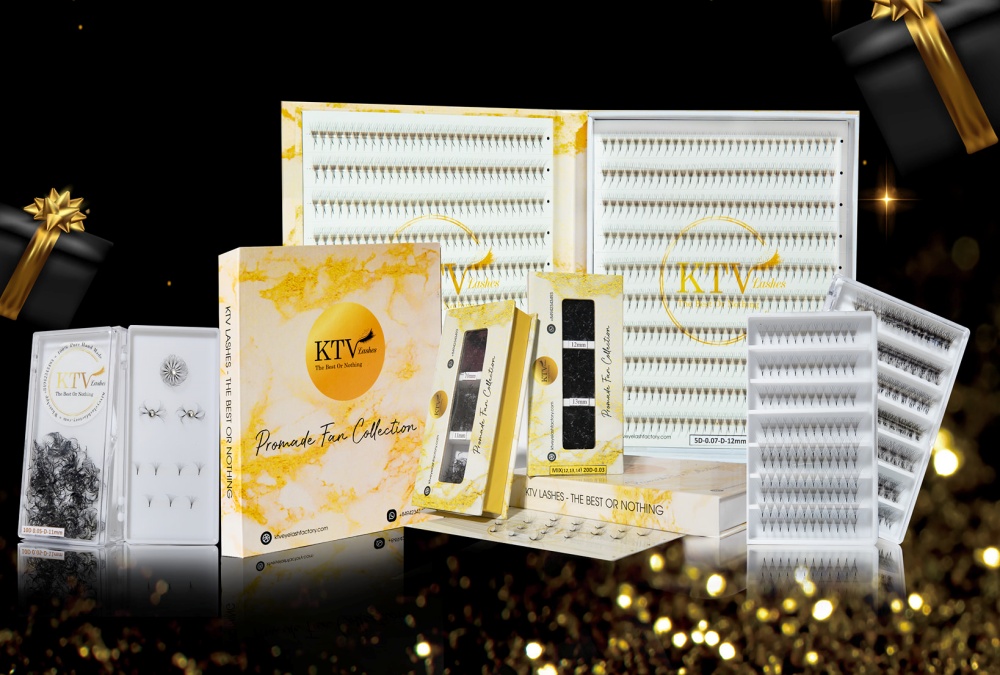 KTV Lashes is a Vietnamese eyelash brand, specializing in manufacturing eyelash extensions sold in the Vietnam market and exported abroad such as the UK, USA, Australia, Canada,… At KTV Lashes you can choose from many different eyelash extensions with the best quality, extremely cheap price compared to competitors in the same industry. KTV Lashes is one of the most reputable eyelash extension supplies that you should not miss. Especially, ready-made fan eyelashes at KTV Lashes are very popular with beauty owners on the market.
Kim mi Lash Factory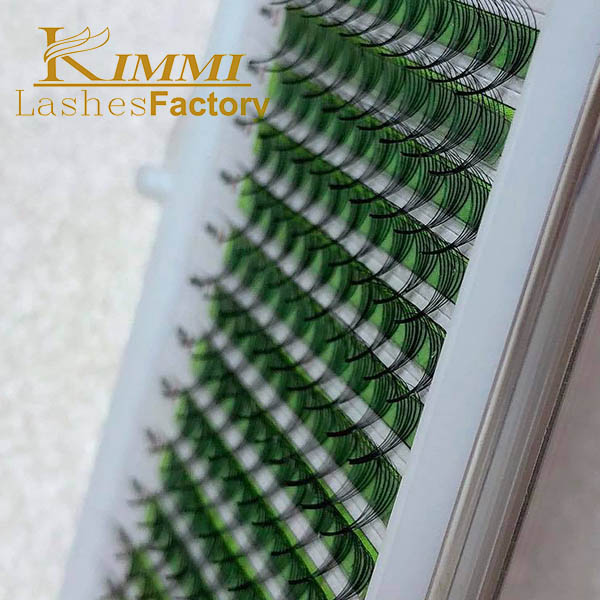 This is a facility specializing in eyelash extensions with a variety of different products. In addition to eyelash extensions, there are also eyelash extensions tools such as glue, tweezers,… With a variety of quality eyelash products, it will definitely give you the most satisfying choices.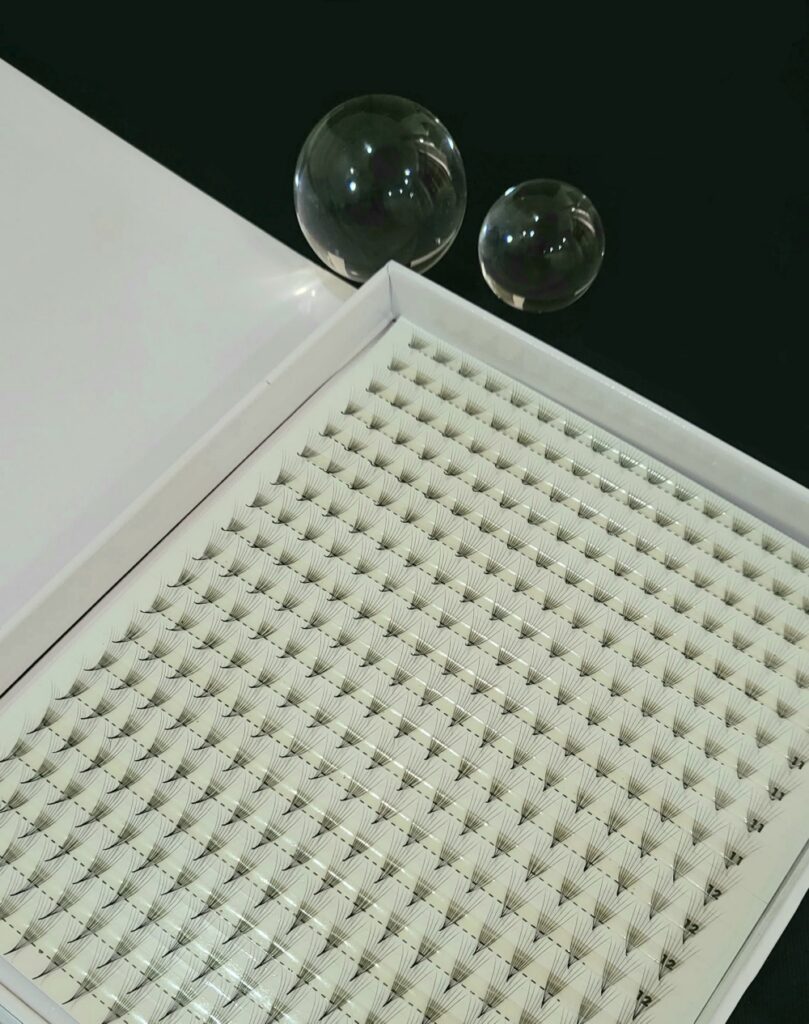 Athena Lash Supplies is probably an unfamiliar name to many in the beauty world. As this is the newest brand in the extended eyelash extension industry. However, Athena Lash Supplies is the supplier of the best quality, safe and abundant eyelash extensions on the current market that you should not miss.
The supply of eyelash extensions provided by Athena Lashes is not only in the Vietnamese market but also in many parts of the world. Every product manufactured by Athena Lashes to the market has strict control over quality, safety, durability and beauty. More specifically, Athena Lashes' excellent eyelash extensions are extremely cheap. Because labor costs in Vietnam are quite cheaper than many other countries in the world, Athena brings to the eyelash market with many good price products, helping its partners grow revenue and bring satisfaction to all customers. Perhaps, Athena is the best supplier of eyelash extensions that you can safely choose whatever eyelash extensions you are looking for.
Charm lash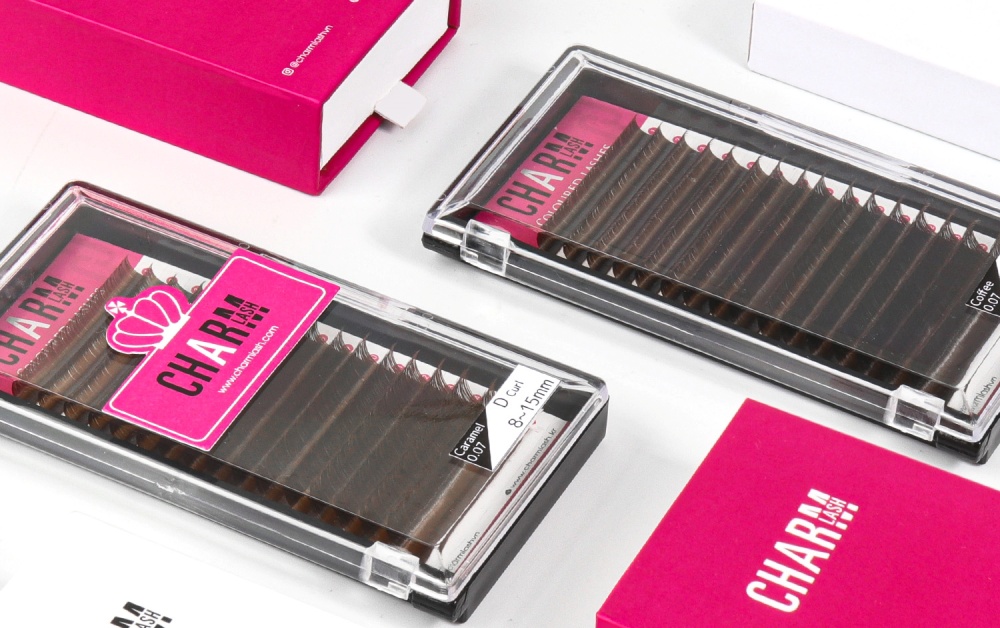 Charm lash is also a name that is highly appreciated by eyelash makers. Products here are quality, cheap and especially quite diverse for consumers to compare and choose better products.
What should you pay attention to when buying eyelash extensions from suppliers?
Choosing tools for eyelash extensions is never easy, especially for those who are just starting an eyelash extension business. Even if you choose a reputable supplier, in order for eyelash extensions to be beautiful and durable, you also need to keep the following in mind: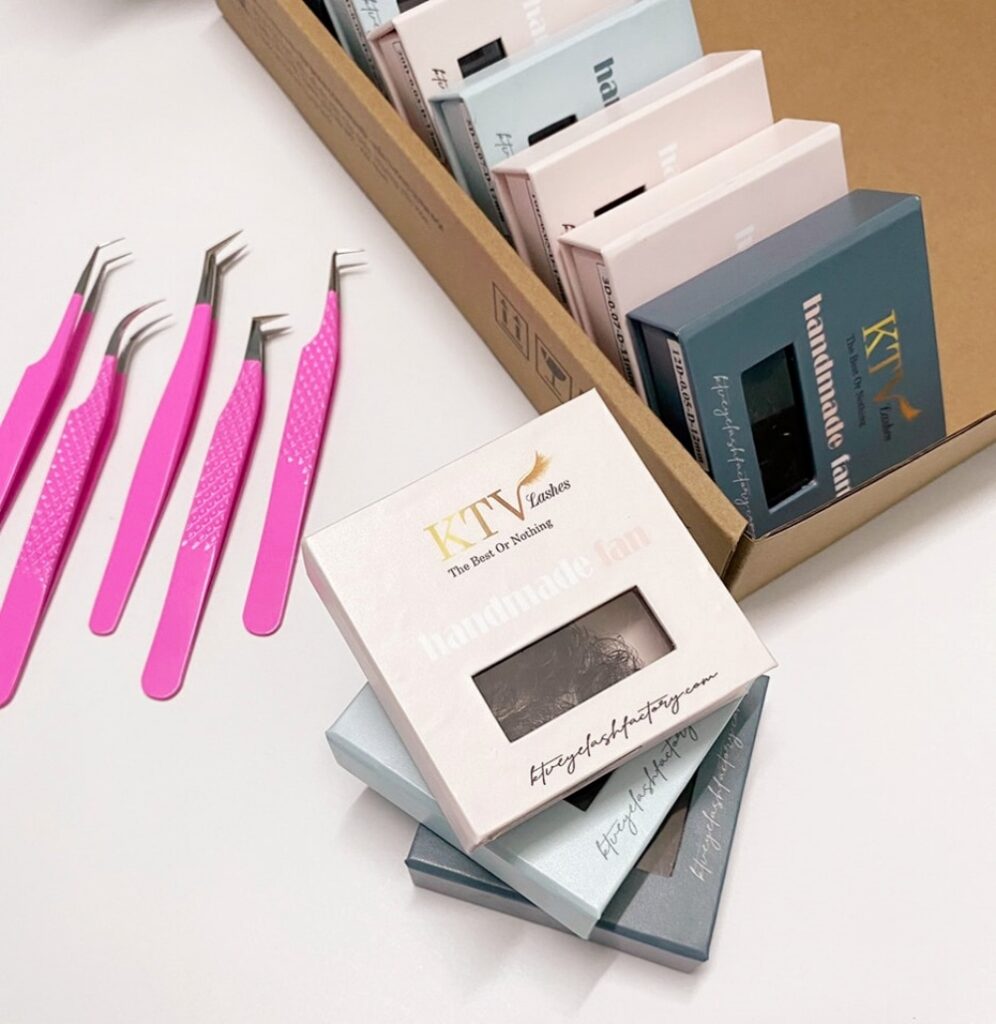 Pay attention to the types of eyelash extensions
There are so many different types of eyelashes on the market. Therefore, you need to find out carefully the type of eyelashes you want to buy, and ask the eyelash extension supplies for advice and advice to help you choose the right eyelash extensions for your needs. When buying eyelash extensions, you need to pay attention to the thickness, length and specialization of each type of eyelash to be able to make the decision to buy the best and most satisfactory eyelashes.
Choosing standard and appropriated Eyelash Extensions
Depending on your actual needs, you can choose the right eyelash extensions. For example, beginners in eyelash extensions often choose silk tape instead of lower lash patches to save costs. You can also rely on your own level of expertise to choose the right types of eyelash extensions. However, keep in mind: The eyelash extension kit needs to be fully prepared and completed in order to make the eyelash extension process smooth and effective.
Pay attention to the brand and warranty policy when buying eyelash extensions
You need to pay attention to selectively consider reputable brands or suppliers of eyelash extensions with a clear warranty policy for each type of eyelash extension equipment. That helps you choose the right type of eyelash extension tools you need, as well as get the best satisfaction and benefits when buying eyelash extensions.
Price comparison of eyelash extension supplies on the market
You need to find out and compare the prices of eyelash extensions on the market, to be able to buy the product you like at the best preferential price. In particular, you can hunt sales programs from eyelash supplies to get high discounts while ensuring the quality of the product.
Why should you buy eyelash extensions at KTV Lash Factory?
KTV Lash Factory is becoming the leading eyelash extensions supplies of many beauty care facilities, professional makeup artists and many women around the world. So why you should choose buying eyelash extensions at KTV Lash Factory, let's take a look at the outstanding advantages of this unit!
KTV Lash – eyelash extensions supplies have a wide variety of products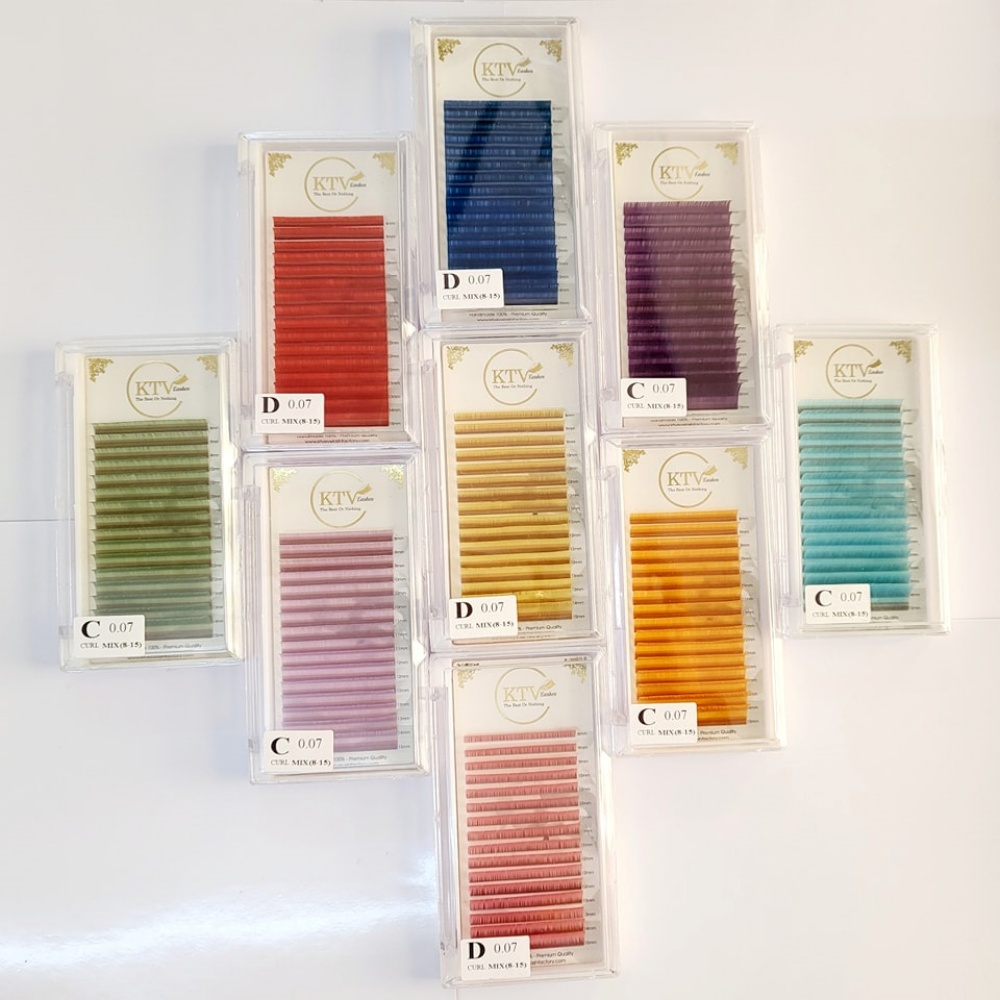 The first advantage of KTV Lash Factory is the variety of eyelash extensions. If you need any type of eyelash extensions, you can choose at KTV Lash Supplies, especially KTV Lash which can process the eyelash extensions you want in the fastest time at the best current price. You can choose to buy the best quality eyelash extension kits at KTV Lash Factory without worrying about the price. In particular, each type of eyelash extension products of KTV Lashes has a variety of designs, good quality, eyelash extensions are soft, beautiful and durable.
Quality of eyelash extensions ensures Good-Durable-Beautiful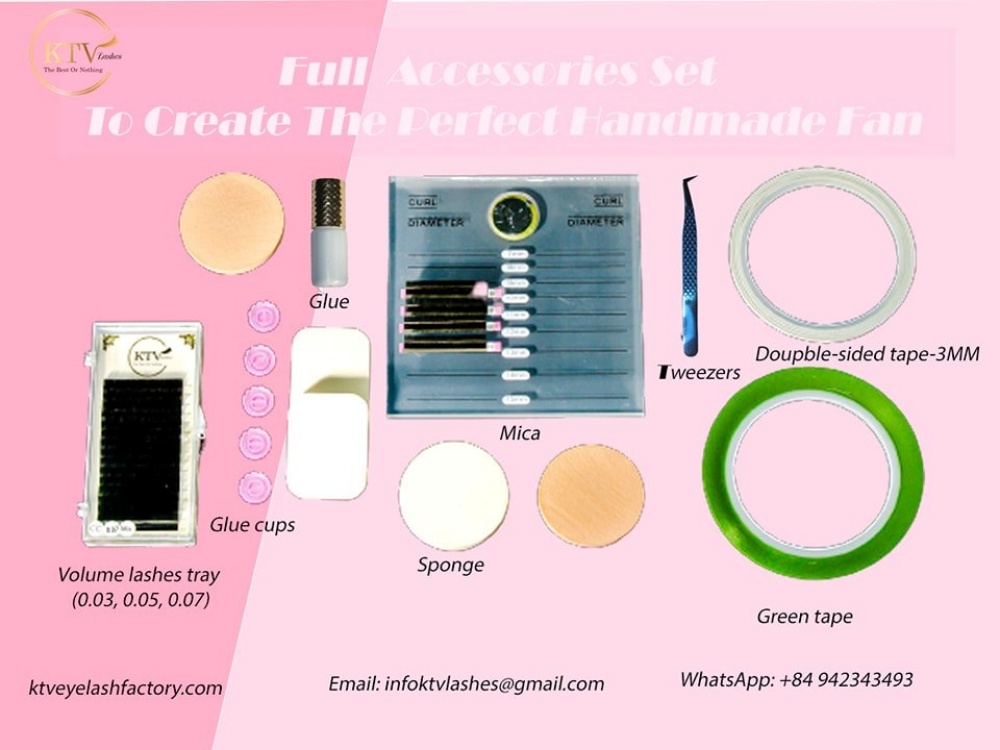 Each product of KTV Lash Factory is exported to many famous beauty establishments in the world. Eyelash extensions of KTV Lash are always carefully selected and quality control is extremely strict before launching into the market. Therefore, all types of eyelash extensions are the best quality, you quite believe when choosing to buy eyelash extensions at KTV Lash Factory.
Premade fans lashes are supplied to the market in a very large number and variety of models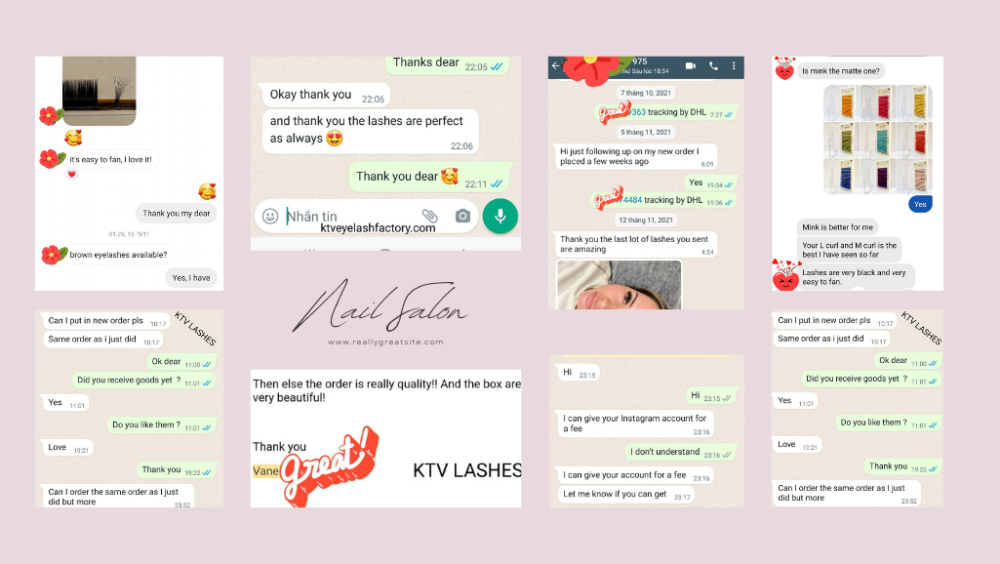 At KTV Lash Factory, there are always eyelash extensions available that you are looking for, enough to serve all the search needs of customers in the market. There are premade eyelash extensions from 2D, 3D, 4D, 5D, 6D, 8D, 10D, 12D, 14D,… extremely beautiful and quality. It is the reason that KTV Lashes is always loved and trusted more and more.
The price of eyelash extension tools is extremely cheap with many attractive incentives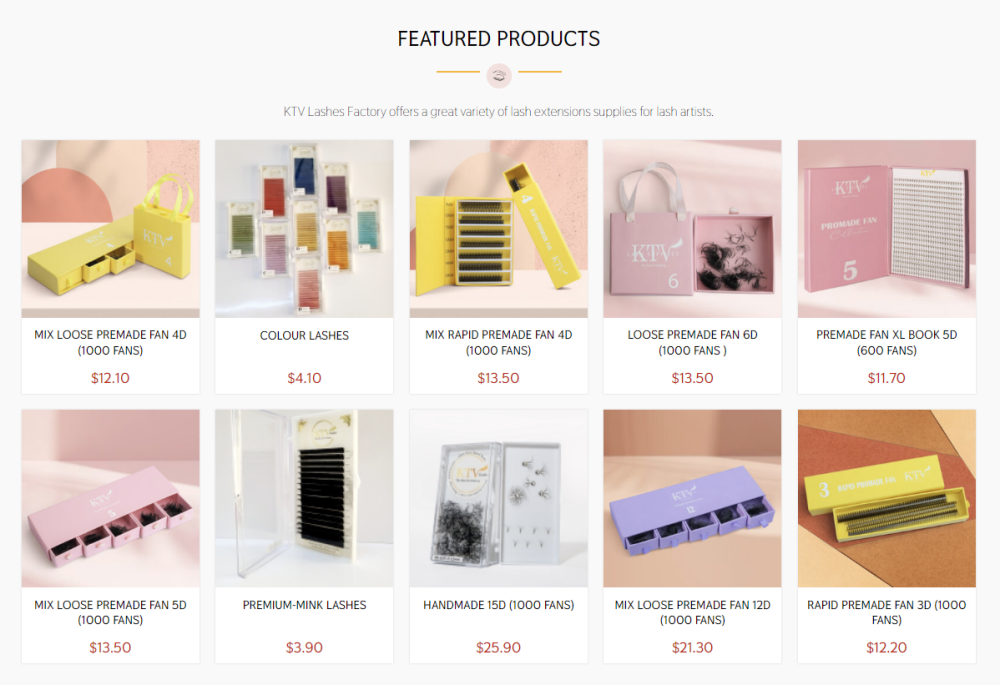 According to a market survey, the selling price of eyelash extensions at KTV Lashes Factory is always 5% or even 20% lower than the general market. Therefore, coming to KTV Lashes Factory, you can completely save a lot of money for your eyelash extensions.
The address providing the most reputable eyelash extension tools currently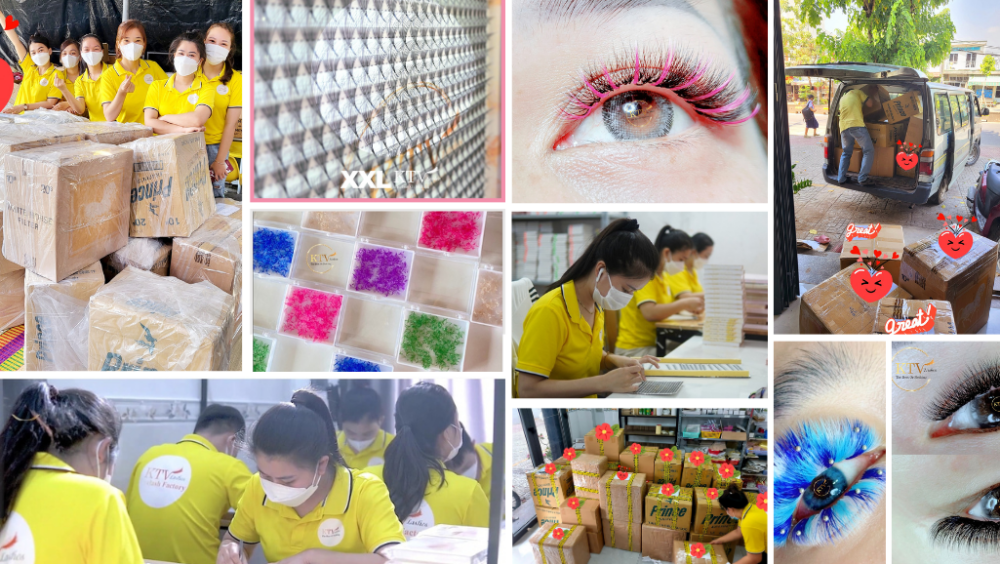 As a unit specializing in providing reputable eyelash extensions in the market. You absolutely get the best benefits with scientific and clear sales policies from KTV Lashes Factory.
All information about lash supplies is shared by us above, from learning about: What are lash supplies, what do the lash supplies include, reputable eyelash extension supplies, to notes you need to know when starting to buy eyelash extension tools. If you need any eyelash extensions, come to KTV Lashes. Here eyelash extension factory- KTV Lashes will bring you the best quality eyelash extensions at extremely preferential prices. Don't hesitate, sharing with us what you want to know or need any advice about lash supplies!